Good morning everyone. I hope you had fantastic opening day. I feasted on some delicious barbecue and watched the Reds cruise to victory so it was quite a day.
Let's get to the deals.
Must Buy: Scoutmob's got the deal of the day. 50% off at LeoNora Bakery in Clarendon may not be the most money you can save today, but the quality likely can't be beat. Maybe it's just me gearing up for Passover, but really good freshly baked baguettes are always a treat.  LeoNora's signature baguette is infused with bacon and gruyere, which is an unbeatable combo.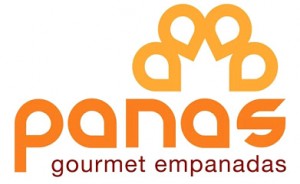 Must Buy: I used to live in Dupont, and one of the restaurants I always enjoyed was Panas. Now they aren't the cheapest empanadas and aren't the best in the city (see Julia's Empanadas), but Panas offeres a wide range at a not ridiculous price. LivingSocial is offering $16 for $32 to Panas, which is a very good deal. Pick it up!
Fifty-Fifty: $15 for $30 at Mi Vecindad. There's a lot of Latin American restaurants in the DC area. Some are good, some are bad. The large majority are so-so. Mi Vecindad falls into that category. It's 15 free dollars that you likely won't regret, but I can't get myself excited about this deal. Mi Vecindad will serve you a decent meal and if you go with some friends, you'll likely have a good time. That's all I got for this one.
Avoid: I'm not sold on $34 for $68 at La Parva. Sure it's a lot of money saved, but once again this place is expensive with food that probably doesn't warrant the price. They serve Ceviche, but if you're looking for the best Ceviche in the DMV, La Parva is not the place. If you're looking for good Latin American food, you have a lot better options at better prices (see above's Fifty-Fifty deal for starters).
So there you have it, bread and empanadas are today's winner, while average and below average Latin food are the losers. I hope you all have a fun Good Friday (I'm not entirely sure what that entails?) or an enjoyable seder (I'll be carb loading today)!