Happy Friday everyone. I wanted to take a quick second before I get to the deals to go on a quick tangent. I usually don't participate in mourning celebrities. There's always a million Facebook posts/tweets about Whitney Houston, Amy Winehouse, Michael Jackson, etc. but for the most part I never feel particularly moved by any of these tragic passings. Yesterday, however, was different. Mark Lavon Helm died at the age of 71. Better known as Levon, he was the drummer/singer for The Band. His death truly saddened me. If you don't know who I'm talking about watch this immediately. I was fortunate enough to get to see Levon perform at his home in 2007 at one of his legendary Midnight Rambles. It was a singularly beautiful, haunting, amazing experience and one I'll never forget.
Listen to The Band today and listen to them loud.
Okay, sorry for that wild aside, on to the deals. We've got a lot of good things for you today.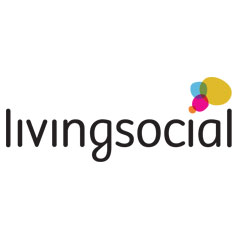 Must Buy: LivingSocial today takes the top spot with their $15 for $30 to Honey Pig Izakaya. From the maker of Honey Pig Gooldaegee comes Honey Pig Izakaya, a new entry into the Japanese tapas realm previously dominated by Kushi. Not a whole lot to say, this is a good deal. Buy it and go with some friends and enjoy some delicious small plates.
Must Buy: LivingSocial goes 2/2 on the day with $20 for $40 to Comet Ping Pong. Comet Ping Pong is often in the discussion for best pizza in the district. While I'm not sure I agree, the pizza is might tasty. You'll get a lot of pizza with this deal and you won't be disappointed.
Fifty-Fifty: Scoutmob's 50% off Zeba Bar doesn't make me want to run right over to Columbia Heights. With a max discount of $10 and not including happy hour the savings are pretty good. However, they aren't fantastic and certainly not worth making a trip specifically to go there. If I was in the neighborhood I would certainly consider this deal because, hey, who hates free money.
Fifty-Fifty: Yesterday we featured The Capitol Deal's deal to The Cajun Experience. Today Google Offers came out with a worse deal for the same restaurant. $15 for $30 is good, but your options are more limited with this one. You can only use it on brunch and bottomless mimosas. This is still pretty great, but it's restricting. If you are picking one, go with The Capitol Deal.