Slim pickings this morning, folks.  A couple of decent offers but nothing great, and a couple of definite avoids.  Here's hoping the rest of the week looks better.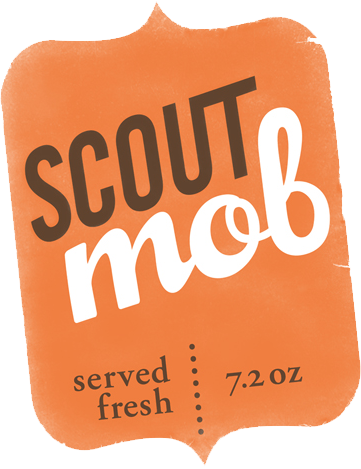 Fifty-Fifty: Today's Scoutmob for Thai at Corner in Arlington is a pretty good deal if you're looking for a quick dine-in lunch for one: you'll end up with some fairly well-reviewed Thai food for only about $5.  If you're looking for dinner for two, though, the deal's value drops significantly, and nothing about Thai at Corner suggests it's a location to go out of your way for.
Fifty-fifty:  Remember the Capitol Deal's Ulah Bistro brunch deal last week?  Well, their deal today for brunch at Chef Tony's in Bethesda is almost identical.  Like last week's, this deal is worth it if you're looking to spend a long morning drinking mimosas with friends; otherwise, you just won't get your money's worth.
Avoid: Groupon's Aatish on the Hill deal seems to be trying its hardest not to be worth the money.  Both options, the $10 for $20 for 2 people or $15 for $30 for four people, won't get you anywhere close to half-off a full meal at this Capitol Hill spot, where the prices are not cheap.  We say skip this deal.
Avoid: The Ready to Nosh food tours offered today by LivingSocial are just a bit too gimmicky for our tastes.  Grab five friends, head to these same spots, and sample their food that way: no need to pay for a tour guide.