A pretty weak week for deals. We do have one that's worth checking out and one to give a pass to. I'm hoping we roll into Thursday and Friday with some gems, but alas we don't control the deals, only report on them.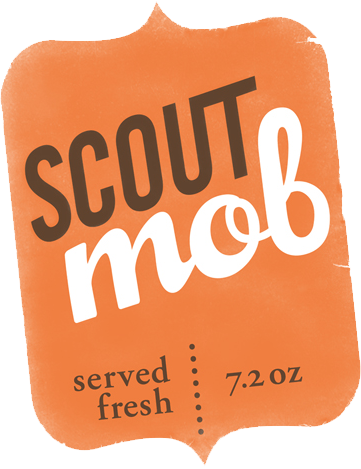 Must Buy: If we were doing a tally (and we're not, though maybe we should be) Scoutmob would be the leader for best deals. Today is no different. They're offering 50% to Rhino Bar and Pumphouse. I like Rhino Bar (and not only because it's an Ohio State bar). They've got pretty good wings, a good beer selection and the atmosphere is pretty good. The Scoutmob is good for up to $30 so grab some friends and go watch a game at this Georgetown staple.
Avoid: There's a lot of really good Italian food in DC. There's a lot of really good Italian food in DC that won't break the bank. There's also a lot of mediocre expensive Italian food in DC. LivingSocial's $20 for $40 at Tesoro is just non va bene (no bueno in Italian). The food is okay, but the prices are really what scuttle this deal.
Hopefully we'll have more to offer later in the week, but come back later today as Steve heads out to Montgomery County and brings back some tasty rolling treats.