Lets do some word association.  Grilled cheese: Delicious.  Gooey.  Diner.  Lunchtime.  Childhood.  Butter.  Sandwich.  Perfection.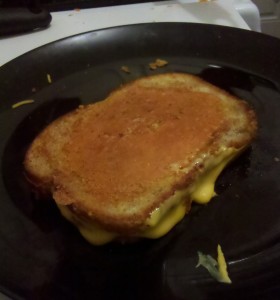 I'm a sandwich man.  I like to eat things between two pieces of bread.  It allows me to eschew forks and knives, hence reducing objects within my field of vision that I am unable to eat while chowing down.  Side note: when eating, things that I cannot eat are offensive to me. Bring on the edible plates.  Anywho… I'm a sandwich man… I already said that? Well, I mean it.  I will rapidly gobble up even the notion of an innovative sandwich.  I like experimenting.  Sometimes I mix condiments around.  Sometimes I will cut a kaiser roll in three instead of two just to get my triple-decker on.  I am told that when I was young I enjoyed peanut butter and bologna sandwiches.  I am kind of a sandwich badass.
I also like the classics.  Grilled cheese is about as classic as classic gets. In its simplest form it is two pieces of bread with cheese in the middle, heated up.  But it is so much more than that, especially here in the nations capital, where we like to shake things up (do we?) (Yes.).  The grilled cheese sandwich has become something of a canvas for sandwich artisans in the DMV.  And our guys have drawn up some masterpieces.
Big Cheese Truck: Thought I would leave food trucks out of my post? No way.  Big Cheese is throwing down some serious combos from their mobile grilled-cheesery. Personal favorites are The Midnight Moon (Gouda and caramelized onions on multigrain) and The Thrilled Cheese (cheddar, guac and jalapenos make your mouth say uhhhh).
Founding Farmers: This Mama Lubens favorite (see her wonderful guest post) isn't using tasteless cheese product in their sammy.  Pleased to have Gruyere, White Cheddar, and Muenster thank you very much.  And it comes with tomato soup! Which is only matched by dipping your GC in ketchup.  So good.
FoBoGro: I've talked about these sandwich slingers in the roundup.  Their recipe's got those onions and of course bacon.  This sandwich kills.
Central Michel Richard: Hey if you wanna get fancy wid it Central's got a mushroom and mushroom and swiss grilled sandwich.  What?  I said mushrooms twice? Thats because they give your money's worth in the form of a duxelles. Thats basically a finely chopped mushroom extravaganza.
Getting hungry?  Well you can make some mean GC all on your lonesome if you are so inclined.  I created a new sandwich last night! Check this bad boy out
The Grilledcheesenip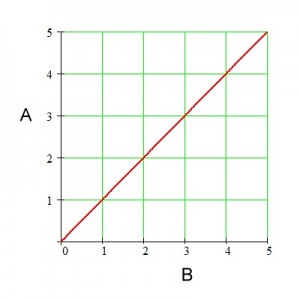 1. Butter your pan, then butter it more.  There is a direct correlation between butter used and deliciousness when making a grilled cheese sandwich (see graph)
2. Bread.  I used seedless Jewish rye because the Israelites do bread right.  Start toasting one side of each slice of bread in your frying pan, once that side is browned flip it over and do side two.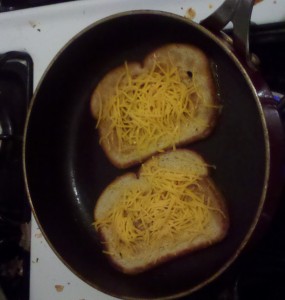 3. Cheese part one.  Sprinkle plenty of shredded cheddar on the upward facing sides of both pieces of bread.  Let it melt a bit.
4. Flip and cheese.  Once that cheddar is melted enough to stay on, flip your bread.  That cheese is about to sizzle up and bake in.  Next throw some cheddar singles on the barren upward facing sides of bread. Let it melt.
5.  Scrape and Sandwich.  Once you have stopped hearing too much sizzle from the baking shredded cheddar, carefully scrape the bread loose, the crispy cheese coating should stay on the bread.  Put your slices together with the melted singles inside, let it toast a bit more. Move to plate.  Enjoy.
This sandwich will give you the buttery gooey inside of a standard grilled cheese, while snapping you back to reality with the crisp baked cheddar goodness on the outside.  Inspired by my fondu experiences in Switzerland, cheese crackers, and a sale on cheddar products, this grilled cheese is an original work.  No reason you can't get in on the fun and make your own frankensteinian grilled cheese monster.
In fact, I want to hear all about your favorite grilled cheeses, so I can add some destinations and recipes to my mental lexicon of all things sandwich.
Eat good.  Eat cheap.  Eat the grilled cheese District.