We're back from a lovely weekend and there are deals to be had. I'm hoping that this will be the week May turns the corner from pretty good deals to great deals. On to the Roundup!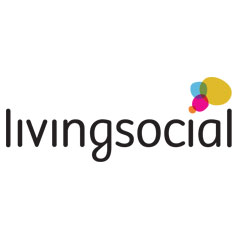 Must Buy: We've shunned a few brunch deals in the past, which as a lover of brunch has made me sad. LivingSocial finally delivers the goods this morning with a fantastic $30 for $60 to Policy. This deal is good for two entrees, a seasonal bread basket, and bottomless Mimosas OR bottomless Bloody Marys. The drinks normally cost $18/each so basically this deal gets you brunch and free unlimited drinks. Say no more.
Must Buy: $20 for $40 to Duffy's Irish Pub works well for me. I like Duffy's and this deal only forces you to purchase one food item and allows you to save the rest for drinks. This spot at the end of U Street is pretty laid back and offers good drinks at relatively inexpensive prices. Check it out before a show or if you're looking for a good happy hour spot on U St.
Fifty-Fifty: The Capitol Deal is offering a fishing trip for 6. This deal is outside of our normal scope (and a bit on the pricey side), but a day on the bay fishing with friends sounds like a lot of fun. The price and distance from the city push this into fifty-fifty territory, but the opportunity to catch some fish that you can throw on the grill doesn't come up every day in DC.
Avoid: A rare avoid for Scoutmob, but this 50% off at Fasika has really nothing to offer. A $5 max discount can't get you a whole lot at this Petworth spot. DC is known for some good Ethiopian, but Fasika doesn't give me great hope. Take this deal only if you're in the area anyway, don't go out of your way.
Check back this afternoon for some highlights of this weekend's Trucko de Mayo.