Happy hump day everyone! Hope you want deals because we got some for you.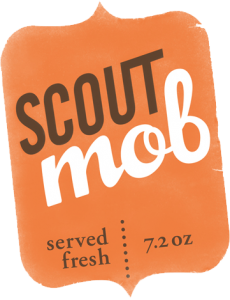 Special Must Buy: Our friends over at Scoutmob have a pretty good non-food related deal that we wanted to share with you. This comes from their new Hand-picked line of deals. What they got for you is $25 for two tickets to their Pasties and Popcorn event. The event is down on H St. NE (my new favorite neighborhood) at the Atlas Performing Arts Center. It's a burlesque show that features food from Stella's Popkern (recently discussed here). For less than the price of two tickets to see The Avengers 3D you can take that special someone out for a unique night out. There are two shows Friday and three on Saturday so take your pick. And if you want to start early pick up a deal for Sticky Rice and make a whole night of it.
Fifty-Fifty: Scoutmob's daily deal isn't as hot. 50% off at Rendezvous Lounge isn't our normal cup of tea here at ETD, but it seems a little more promising that past Lounge type deals. The drinks don't seem horribly over priced and with up $10 off you can get a few things free certainly. As with most deals, it's not valid for Happy Hour.
Fifty-Fifty: The Capitol Deal has an interesting deal for you $49 for a 3-person Pedicab Wine Tasting Tour. Thats a lot of words together that you don't normally see, but it seems like it could be fun. You get 6 wines to samples and at the end you got two free drinks at Lima. It definitely could be a worse time. I'm not sure if I'd do it, but if you do it, tell me how it goes.
That's really all we got for you today. Nothing much else in the food department. See you this afternoon!