Hello Tuesday. What terrible weather you've brought us. Luckily we have some deals to brighten your gloomy day.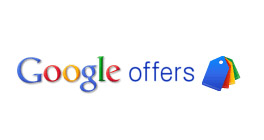 Must Buy: $10 for $20 to Vince & Dominic's Pizza (10474 Auto Park Avenue, Bethesda) from Google Offers screams Must Buy. The food here is good and cheap. You're going to get a Large or Extra Large Pizza or two pasta dishes or two subs or a lot of other great combinations. It's your standard pizza place, and everyone loves cheap pizza.
Must Buy: 50% off Artfully Chocolate and Fizz Bar is right up my alley. Located in Del Ray (2003 Mt. Vernon Ave.) right near my office this place is new to the savory food game, but big time players in the sweets arena. Enough with the bad sports/food metaphors. Get over to Del Ray, give me a call, and enjoy some delicious food.
Fifty-Fifty: Groupon's $10 for $20 to Mirch Masala would be a must buy based on price alone. However, it's located way out in Bethesda (7101 Democracy Blvd) and it's in a mall food court. Now, this may not frighten you. If you're going to make the trek to Montgomery Mall to visit one of their many oustanding stores, then this is the deal for you. But if you're like me and you have no immediate plans on heading out that way, then give this one a pass.
See you this afternoon for our review of Pork Barrel BBQ.