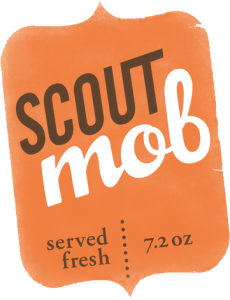 Hey guys, happy Thursday! You're on your way!  We have one in each category today and of course, the winner is:
Must Buy:  A free smoothie from Juice Joint Cafe is being offered today by Scoutmob.  Clearly this is a no brainer.  Blended fruit smoothies for no money right in the middle of downtown DC.  You don't even need to print anything out! Big thanks to Scoutmob for keeping us cool as we jump into Summer.
Fifty-Fifty: Living Social's $15 for 30 or $25 for 50 to Petits Plats is certainly a good looking offer.  This small French eatery is conveniently located across from the Woodley Park Metro, serves authentic French cuisine and boasts a cozy romantic atmosphere complete with extensive wine list.  The only reason it receives a five-oh five-oh is because there is only one entree on the menu that is less than $25, so you will likely be putting some more cash down at the end of the night.  Consider this deal to alleviate the cost of your next fancy date.
Avoid: $20 for $10 to the Eastern Market Flea Market from The Capitol Deal is an avoid from the food standpoint.  This is because it appears to only include the vendors in the school lot flea market.  Your food options in this section of the market are far to sparse to make this a really useful offer.  That said, I suppose its a Must Buy if you love cheap arts and crafts and the like.