Good morning. Hopefully the rain holds off today and the sun rears its head today. We got a few deals for you, one that's extra sweet. To the deals!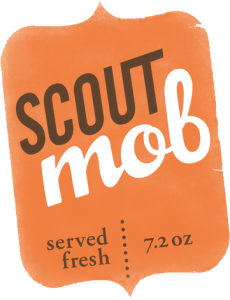 Must Buy: I'm a big believer in pie. I think it's one of the better desserts. I'll be blasphemous and say that I prefer pie to most chocolate desserts (Evan is somewhere yelling and acting incredulous). So today's Scoutmob to Pie Sisters (3423 M St., NW) is an easy must buy. With a max $5 discount you can get two of their signature "cuppies" or personal sized pies. They have a couple of my favorites including pecan and key lime (no strawberry rhubarb!) so I will more than likely be there soon.
Fifty-Fifty: Sala Thai's deal is good. $20 for $40 from LivingSocial. They have four convenient locations. It screams good deal. Two people will be able to get an entree and appetizer for the price of one. I just can't go wild for this deal because the food itself is just so-so. We've talked about good cheap Thai food here in the past and I'm just not comfortable giving this the Must Buy. If you're craving do it at a discount certainly do it. If you're willing to up the quality and up the price a little, then certainly give this the pass.
That's all we got for now. Come back later, Evan's got another good happy hour deal for you.