Happy last day of May everyone! It's almost Friday, you're almost here weekend. More deals please.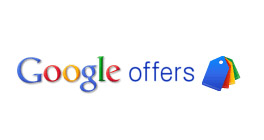 Must Buy: The H Street Corridor is a burgeoning food destination. It's got countless great options to get you going, whether it's a pre-bar meal or just a nice meal with a date or some friends. One of those options is the Belgian gastropub Granville Moore's (1238 H St NE). Google Offers has got you covered with a $15 for $30 deal. Now the food here is a bit pricey, so this may not get you two full meals depending on when you go. But the food is so good that it's hard to pass this up.
Must Buy: After much handwringing and controversy, the much discussed Shaw's Tavern finally got their liquor license in April. With all that squared away they could finally open and begin cooking up some tasty fare. Google Offers goes 2/2 today with a $20 for $40 deal. Now again you may not get the best value here (unless you go at brunch, do that), but the food is going to be worth paying a little more for.