Woke up to some lovely weather (this is June?) and some great deals. I'm really excited for some of these.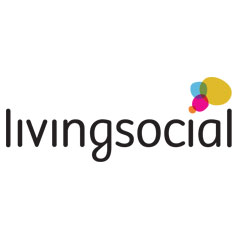 Must Buys: LivingSocial has a pair of deals that I'm a big fan of this morning. Both are event deals at their 918 F St home. The first is a beer tasting curated by local beer aficionado Greg Engert. $39 gets you a trip around the world and through time. You'll learn (and drink) a lot. They also have some tasty appetizers on deck. The second event is just for me bro's out there. A cooking class just for the guys. $39 gets you a three course cooking class with beer pairings. This offers some mighty tasty so grab your bros and head on down to F St.
Must Buy: Google Offers encourages you to make the drive to Falls Church and visit 2941. This is one of the better restaurants in the DMV, but it's also pretty pricey. Google Offers has on tap $49 for dinner for two. This gets you a small bite, an appetizer, and two entrees. With some of what they have on the menu this could easily run you over $100. This one's a no brainer if you can get out there.
Avoid: You know how much we love sushi here at Eat the District. You also know how much we usually love Scoutmob's deals. That's why giving a sushi deal the big avoid hurts us. But today's deal for 50% off to Oh Fish! is just no good. The sushi at this Kaz related sushi spot is just too pricey and the discount too small to encourage you to go for it. $5 is the max discount and this will only get you half off one roll or almost one roll free. If you're heading to Recessions and don't want to eat a whole lot than yeah grab a sushi roll or two on the kind of inexpensive side. But if you're looking to fill up on sushi goodness for cheap. Give this one the pass.
That's what we got for you this morning. Enjoy this glorious weather while you can!