Only two for you today, and only one has some legs, here goes!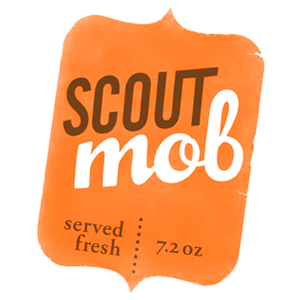 Fifty-Fifty:  Scoutmob's 50% off up to $10 at Paciugo Gelato & Caffe is only barely a 50/50 and only due to it's location.  Located a block or so from the Clarendon metro, I am sympathetic to those who are less willing to make the trip.  But if you want in, this is a nice date deal.  Scoutmob is gonna get you two yummy Gelatos for the price of one and this new gelateria has got the flavor hook up.  The one that looks most interesting to me is the Pannacotta but they change every day to keep you intrigued.  Grab your boo and check it out if you looking for a fun time away from downtown.
Avoid:  $15 for $30 to Panache Downtown from The Capitol Deal is just not enough.  With most of their small plates nearing the $10 mark, this is going to get you and maybe one other person a moderate snack.  Don't even think about the entree menu, this deal will barely cover one.  They advertise the opportunity to hob knob with some young DC elite, but to me that sounds a lot like the worst.  Avoid this, especially since i have heard whispers of $50 dollar coupons for $10 to this place from some place called restaurant dot com.