One great option and then a couple of deals for the section of Washington society that actually likes things in Georgetown.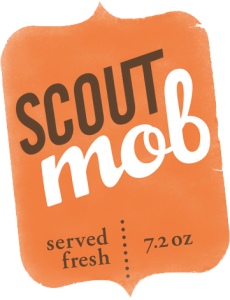 Must Buy: Scoutmob's %50 off up to $20 to Ma-Ma's Southern Cuisine appears to be a home run.  Serving up generous portions of Fried Chicken and sauteed fish along with delicious southern homestyle sides, this C-heights/Petworth eatery is very highly regarded for its comfortable 'make yourself at home' atmosphere and its cuisine.  If you find yourself over there, this family run restaurant should be one of your first stops.  Especially since they are also equipped with a full bar.
Fifty-Fifty: Groupon's $20 for $40 at Ristorante Piccolo in Georgetown is a not a must buy because it really should only be used during lunch.  The fancy Italian food here will crush your coupon in moments during dinner where most of the entrees cost well over $20.  This is unfortunate, as this restaurant is often used as a date spot, but be unconventional and have a lunch date.  But call it a date.  Because she may think it isn't a date.  Or something. Anywho, your coupon should cover a nice meal on their more reasonable lunch menu.  
Fifty-Fifty: $15 for $30 to Mai Thai in Georgetown, from Livingsocial is almost exactly the same situation as the deal above.  Their dinner menu of Thai dishes is too expensive, with everything marked up two or three dollars from lunch.  Don't even touch the overpriced sushi menu.  But this Georgetown hotspot does seem to have a rabid fanbase so perhaps this deal will work for some.  Again hit it during lunch so that the coupon actually covers your meal.  Sit on the porch and people watch and laugh at all of the silly Georgetown people and cringe because they are watching you and thinking the same thing.