Welcome back to Monday and welcome to the June 11th edition of The Morning Roundup. We have some absolutely fantastic deals to get your week started off the right way. Let's get the ball rolling.
Must Buy: Normally we're wary of all you drink/all you can eat deals here at Eat the District. Yes they're inexpensive, but we don't like to settle for the cheap deal just because it's cheap. Today's Capitol Deal for Bottomless Drinks and a dinner entree for $25. Now let's be clear, you aren't getting top of the line alcohol. You get a few beers (Sam Adams Summer Ale), house wines, and some house cocktails plus an entree (which can run you over $25). No brainer. You have to use this deal by the end of June so hurry!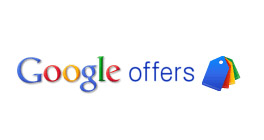 Must Buy: The DC area has a real dearth of delis. More have closed since I moved here than have opened (Morty's, Bubbe's both RIP). One of the remaining go to delis in the area is Silver Springs' Parkway Deli. Google Offers has a $10 for $20 non brainer for your pastrami fix.
Must Buy: Google Offers has a second killer deal for you coffee fans out there. $5 for $10 at Capitol Grounds may not seem like a lot, but the coffee they're brewing is cheap. You can yourself and a friend coffee and a breakfast sandwich on the cheap. Or get yourself 5 Large Coffees. Go wild! Update: Thanks to loyal reader Allison for pointing out that you have to use this Google Offer all in one go. What I was unsuccessfully trying to say is that this deal is so good, you could use this deal to buy yourself 5 coffees at once. Thanks Allison.
Fifty-Fifty: I can't say I know a whole lot about One Lounge Kitchen and Cocktail Bar. The title gives me pause, but Scoutmob's discount is pretty hefty. 50% up to $20 will get you a lot of grub. Their menu seems like they're trying to do too much, but they have a lot of cocktails. My advice eat elsewhere and grab a few discounted drinks. e