Big day for us here at ETD, as this roundup marks our 100th post!!! A big thank you to all of our readers, you all rock. We got a couple of interesting offers for you today!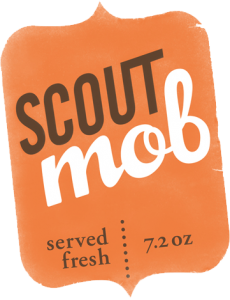 Must Buy: Scoutmob's $15 for $30 to Red Tomato Cafe is just a really nice basic offer. There isn't too much fine print to annoy you. Most of the dishes on the menu float somewhere around $15 (less during lunch). And they reportedly have some really yummy brick oven pizza. This deal really boils down to two people being able to eat two interesting pizzas and only paying for one. Always a good time in my book, especially when you don't have to buy ahead.
Fifty-Fifty: A drink, light appetizers and a magic show is being offered for $22 over at The Capitol Deal. Apparently the chef/owner of PrimiPiatti, Savino Recine moonlights as a magician and you can experience his magical feats for yourself at his restaurant… with some snacks. If that appeals to you, jump in! They even will give you a discount off dinner if you stay after the show.