Good morning and happy Wednesday. It's going to be a scorcher out there, so be careful and make sure you're staying hydrated.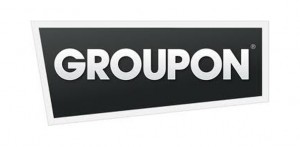 Must Buy: Cheap pizza is cheap pizza is cheap pizza. A lot of it's the same and mostly it's not bad to good. But when you can get two slices, a salad, and a soda for $5 you can't pass it up. Groupon has just that deal today to Washington Deli Pizza and Catering (5830 Georgia Ave. NW). Hurry on up to Petworth and chow down.
Fifty-Fifty/Avoid: File this one under deals I really wanted to like, but ultimately just couldn't convince myself that it was worth it. LivingSocial's $15 for $30 to Zengo is in theory a good deal. This Chinatown spot offers up some serious cuisine. But man is it pricey. You're going to blow through this deal on two appetizers or one entree (781 7th Street NW). If you already are headed to Zengo then by all means this is a no-brainer. But don't go out of your way to make it happen.
Later on today I talk water with the man who helped launch Anthony Bourdain…