Happy hump day!  You are almost there!  Here are the deals!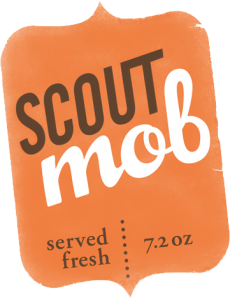 Fifty-Fifty: $15 for $30 over at Layalina in Arlington from scoutmob is an okay deal.  Boasting an extensive menu, Layalina heavily features it's Lebanese and Syrian roots.  Unfortunately, the menu, with it's plethora of spiced meat as well as hummus and vegetarian options is pretty expensive.  Most of the entrees sit just under $20 meaning your coupon wont do all that much.  Also, it is a bit of a ways outside the city.  On the other hand, if you are looking for good middle eastern food, this scoutmob will still ease the hurt on your wallet and the rumbles in your stomach.
Fifty-Fifty:$10 for $20 to Afghan Kabob House near Courthouse from LivingSocial has a lot of the same drawbacks as the deal above.  The coupon just wont cover the whole check.  That being said Afghan Kabob House also has hookah.  So if that is your jam, it might be a good idea to hit it up!
Avoid: A deal that wont fill you up is Groupon's juice cleanse series from Khepra Anu.  I know there are many firm believers in cleanses and fasts, and that is all well and good,  but I really can't get behind dropping $85 on three days of juice, no matter how fancy it is.  Yes,  a three day cleanse includes 18 juices, making each one under $5, but I imagine that you can get some nice juice recipes off google for 0$.  If you are a juice nut, okay fine, they also offer five and seven day plan discounts, but i can't recommend this one.