Congratulations! You're almost there. It's almost 5pm on Friday, and you'll be able to escape the office and head home. Hopefully you won't melt today, as it looks to be another scorcher. To the deals!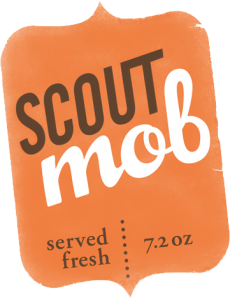 Must Buy: Today's Scoutmob is a little confusing. 50% off to Gesté Wine and Food (4801 Edgemoor Ln, Bethesda) implies you can get wine with your deal. You can't. With a max discount of up to $10 you can get a lot of really tasty food, but no alcohol. Despite this lack of wine, this deal is a must buy. The food is good and they offer carryout. So get some cheap food, pick yourself up a bottle of wine and enjoy a nice meal.
Must Buy (if you have access to a car): The Capitol Deal has a pretty great deal today. $26 gets you a wine tasting for two at Cobbler Mountain Cellars (10363 Moreland Rd. via Long Fall Lane, Delaplane, VA 20144). Now I don't good the wine is, but for $26 you get: Complimentary wine tastings, Picnic pairing box including local bread, cheese & wine, 2 souvenir glasses, $12 retail store credit, and Self-guided farm tour. This is a lot for two people and $26.
Must Buy: LivingSocial has a $10 for $20 to Red Mei (602 King Street, Alexandria, VA). A lot about this deal would throw up red flags for me, the biggest being I'm not a huge fan of Asian fusion. However, this deal is too good to resist. A ton of cheap options abound. You're going to be able to eat a lot with your $10, and it seems as if it's actually not terrible. Take a risk.
Avoid x3: Today is the third time I've had told you to avoid Tsunami Sushi and Lounge (one and two). This time Groupon is the offender. I won't retread ground I've gone over before, just trust me and avoid this one.