Happy Monday everyone. I hope that you survived the storm, and have power. The men of Eat the District are powerless, but that doesn't stop the deals.
Must Buy: There are a lot of places that bill themselves as Modern Asian or Asian Fusion and a lot can't pull it off. Many are pretty good and some are very good. Today's Scoutmob falls somewhere in between pretty and very good. 50% off to Zabb Modern Asian (1836 18th St., NW) offers you up to $20. This will get you a really good amount of food for a low price. It's only available Sunday-Thursday so don't try it on the weekend before a night out in Dupont. No pressure to buy ahead bumps this up to a Must Buy.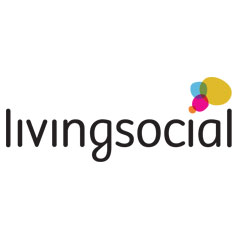 Must Buy: Many restaurants employ silly puns. Many have some that are so bad they're good. Thaitanic is one such restaurant. Today's LivingSocial for $15 for $30 to Thaitanic II (3462 14th St., NW) is another good Asian deal for this Monday. Good food at a pretty reasonable price. You should be able to squeeze two entrees and an appetizer out of this coupon (or get you very close).
Fifty-Fifty: I really like Indian food. It's hard to mess up, but it's hard to also be astounding. One of my biggest qualms with Indian food is that you rarely find bargains. When I saw Groupon's $15 for $35 to Cafe of India (4909 Wisconsin Ave., NW), I thought we might have a winner on our hands. Unfortunately, this deal doesn't quite make it. The food is a little expensive (you'll barely get two entrees for your money), though the quality is pretty good. I'd say save your money and head to Rasika, you won't go wrong there.