A couple of really strange deals today, lets jump right in.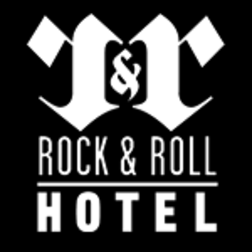 Must Buy:  Scoutmob is offering up a 'Heavy Metal Brunch for two' at Rock and Roll Hotel for $40.  Served from noon to 5 PM on Saturday and Sunday, I wasn't too sure about this deal until I read a bit deeper.  You each get a large entree (either bacon wrapped hot dogs or chicken and waffles), a 'red rum' frozen cocktail, and bottomless bloody mary's and mimosas, all served on the locations rooftop porch.  So what makes this deal a must buy is that you can presumably arrive at noon, eat, and then day drink your pants off until 5pm for just $20 a person.  Sounds good to me!
Fifty/Fifty: Living Social's $20 for $40 to Adam's Corner near the courthouse metro is not for everyone.  It is a Boston sports pub.  It is also a hookah bar.  That freaks me out a little bit.  But if you like hookah, their shisha is reportedly pretty good, so check it out.  If not, or if you are a yankee fan, steer clear.
Fifty/Fifty: Discounted seafood packages from Blue Crab Trading Company, brought to you by The Capitol Deal.  These packages, coming in at about half off, will get you some yummy shellfish delivered overnight.  The issue is that the packages seem to run up the price with things like lobster bibs and crab mallets and sauces and really not all that much actual food.  Sure these deals will afford you a sizable feast, but you are going to be paying a lot for it.  This deal seems to only be for the real seafood lover who has the space to host some friends for a messy shellfish romp and has some money to burn.  If you fit the bill, jump in.