We're back in the saddle. I hope you ate as well as I did this weekend. We have a couple of deals this morning. Also don't forget to follow us on twitter @EatTheDistrict, and keep submitting your questions to micah@eatthedistrict.com.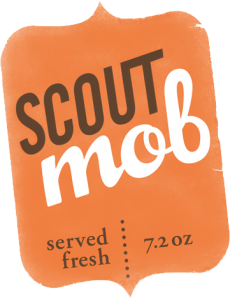 Must Buy: Free bagel alert! I will eat a free bagel no matter what so Scoutmob's deal to  SOVA Espresso and Wine (1359 H St., NE) makes me really happy. Go in, grab a free bagel, and snag a coffee. Sounds like a pretty ideal morning combination. All you H Street folks shouldn't miss this.
Avoid: I wrote a few weeks ago about a deal to Cafe of India. At the time I put it in the fifty-fifty category because it was definitely a border call. The place is pretty expensive, so today's Google Offer of $10 for $20 just doesn't make sense. If you're already going well then sure, but don't go out of your way for this one.