Happy Wednesday. It's only three more days until the weekend. You can do it!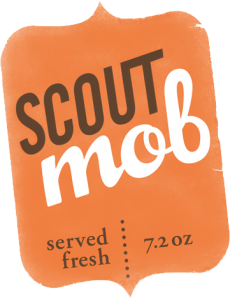 Must Buy: I've never had food from New Zealand. I know they eat a lot of lamb, but beyond that I'm at a loss. So that's partly why today's Scoutmob to Cassatt's Kiwi Cafe & Gallery (4536 Lee Hwy, Arlington, VA) is so intriguing. With a max discount of $10 at lunch or $15 at dinner you're going to get a good amount of food, a lot of which looks mighty tasty.
Avoid: A lot of times you'll see restaurants featured on multiple deal sites. This should always be a red flag. Groupon's deal to Nage (1600 Rhode Island Ave., NW) was featured on LivingSocial just over a month ago. This seems like an immediate "we're in for the quick buck" move. We gave this deal an Avoid then and we'll stick with the Avoid now.