Happy Friday. Today's my last day before vacation. You'll hear some dispatches from my adventures in the coming week. But for now let's part ways with some deals to tide you over. I'm going out on a high note with two Must Buys.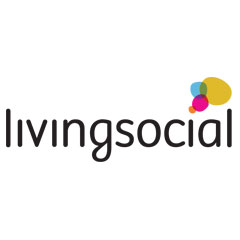 Must Buy: In a city not known for it's pizza there's a few places that have good deals and pretty good pizza. We've written about a few of them before, but today's LivingSocial deal is for $14 for $30 to Flippin' Pizza (1745 Connecticut Ave., NW). This is a great deal. Their pizza doesn't break the bank and delivers on taste. You need to either eat there and use the whole coupon at once, so grab a few friends and head over to Dupont.
Must Buy: With the riveted by Usain Bolt, today's Scoutmob comes at just the right time. Sweet Mango Café (3701 New Hampshire Ave., NW) dishes up some delicious Jamaican fare. With a max discount of $10 you're going to be able to get yourself a lot of good food. Head up to Petworth and chow down.