Welcome back to Monday. We apologize for taking Friday off, but the deals just weren't there. So we turn the page and enter the last week of August. Scary. Football season is inching ever closer.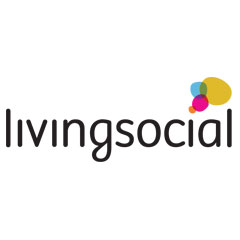 Must Buy: There is rarely a really good sushi deal. Often you'll get a "lounge" type deal to a place that serves mediocre sushi. Or the bargain just won't be there. Today's LivingSocial for $20 for $40 at Sushiko (2309 Wisconsin Ave.,NW) is both a good bargain (for sushi) and has some tasty food.
Fifty-Fifty: Another in the category of pretty good food, decent deal. The Palisades is not know for it's dining options. It has Blacksalt and then a lot of just so-so joints. Sur La Place (5105 MacArthur Blvd.) is better than your average spot in the neighborhood, but it is a bit pricey. Today's Groupon for $20 for $40 will get you close to two entrees, but nothing else (and even then it won't quite cover you). If you're looking for a place when you inevitably can't get a table at Blacksalt, then Sur La Place and this deal isn't a bad backup.
Fifty-Fifty: I reviewed a very very similar deal on Thursday, and so I don't want to rehash it. Scoutmob has 50% off at Mad Rose Tavern (3100 Clarendon Blvd., Clarendon). This gets moved up to fifty-fifty because there is no pressure to buy. If you're there use, if not don't bother going out of your way.