Well hello there Monday. After yesterday's glorious weather/football day, doesn't going back to the grind just seem unfair? I know. I feel your pain. RG III was everything you'd hoped for, and my beloved Patriots looked like they may have found some defense. I hope you're ready we got a lot in store.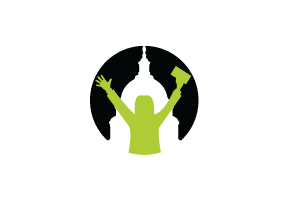 Must Buy: I'm a big fan of Mexican food. Tacos are now all the rage. So now here comes The Capitol Deal with a tasty deal for 2 entrees and 2 margaritas for $25. The spot? Capital Hill's own Mi Vecindad (1129 Pennsylvania Ave., SE).  Normally two entrees would run you at least this much. With this deal you're basically getting free margs on top. Who doesn't love free margaritas? Consider me sold.
Fifty-Fifty: Now this is a complicated deal. By all accounts Peacock Cafe is a great place to eat. However, I've had a few bad dining experiences there. The food was so-so and I've had bad service in the past. But, it's habitually referred to as one of DC's better dining establishments. Therefore, today's Groupon for $30 for $50 to Peacock Cafe (3251 Prospect St., NW) leaves me torn. It's a good deal and people say the food is good, but I will personally be giving this one the pass. 
Fifty-Fifty: Odéon Café (1714 Connecticut Ave., NW) is not a bad place to eat. The problem is that today's Scoutmob just won't get you a lot of value. Max $10 discount won't save you much. The food is pretty good, but won't blow you away. If you're in Dupont and want a solid Italian meal, then hit this place up. Don't go running to Dupont for it.