Happy Wednesday y'all. The weather is still glorious so I hope you eat outside.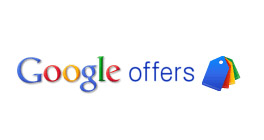 Must Buy (Foggy Bottom Only): Lunch is always a conundrum around my office. Where to eat? Am I sick of this place yet? Why do we keep going to the same three places? These are all questions that can plague you. When you get a good deal, however, it makes your decision easier. Today Google Offers brings you a deal for not one, but THREE lunch combos (sandwich, chips, drink) to Capitol Grounds Coffee (2100 Pennsylvania Ave. NW). The one thing is that this deal is only available at lunch. If you work outside the Foggy Bottom area, this one is not for you.
Must Buy: We love delis here at ETD. So today's Groupon to The Woodside Deli (9329 Georgia Ave., Silver Spring) looks good to me. $10 for $20 will get you a nice sandwich and a drink.
Must Buy: Georgia Brown's (950 15th St., NW) is a staple of the DC dining scene. So today's Scoutmob is another no-brainer. Max discount of $25 will get you a fair amount of really good food. It's not valid for Sunday brunch so don't go down that road.