Happy Tuesday. For myself and my Jewish friends today isn't a day to think about food. But I'm happy to share the deals with you despite my empty stomach.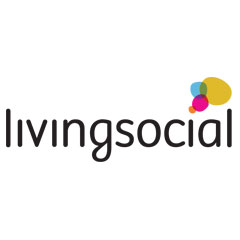 Must Buy: Yes. Yes. Yes. We've spoken on the merits of Kushi (465 K St., NW) before, and today's LivingSocial deal won't disappoint. $25 will either get you a tasting menu for one (with sake) or $25 for $50 for the table. I recommend grabbing a few of these and heading down with some friends and making a night of it.
Fifty-Fifty: I'm not overwhelmed by today's The Capitol Deal to Lavandou (3321 Connecticut Ave., NW). $20 for $40 will get you a decent amount of food, but just not quite there to make this a Must Buy. The quality is high, so it's definitely worth a visit. We're just not looking at the usual discount that that you want.