Lot's to see here on this Wednesday. We got quite a few deals of all different qualities.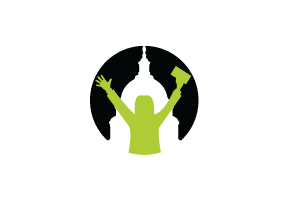 Must Buy: We like pizza. We like beer. Today's Capitol Deal gives us both. $12 gets you a personal pizza and two beers at Pizza No. 17 (1523 17th St., NW). Even if the pizza isn't the best in the city (it's pretty good), this deal is made on the two beers. You can use multiple vouchers at one time so grab your friends and head on over.
Must Buy: When we lived in Tenleytown for a while our go-to for trivia was Union Jack's in Bethesda (4915 Saint Elmo Ave., Bethesda). But then we moved and haven't been back. Well today's Google Offer for $15 for $30 might give us just the reason we needed. Solid bar food and reasonable prices combine to make this worth the trek.
(Copied from 5/3/2012 Roundup) Fifty-Fifty: Groupon surprised us with a late addition with this $20 for $40 to Burapa Thai (1210 N Garfield St., Arlington). The name is funny (sounds like a burp), but the deal is less so. The food is so-so and the bang for your buck is also so-so. Sounds like a fifty-fifty if I ever heard one. If you love Clarendon, though, then this is your kind of deal.
Fifty-Fifty: I can't decide on how much I like today's Scoutmob to P. Brennan's Irish Pub and Restaurant (2910 Columbia Pike, Arlington). On the one hand the food sounds pretty tasty and not overly expensive. On the other it's far and you can't get alcohol or daily specials discounted. That makes it pretty firmly a fifty-fifty. If you're out Columbia Pike way and craving some Irish fare you can't go wrong. Don't leave the city for this one, though.