Today's The Cook's Books is brought to you by Clementina Russo, the woman behind the always delicious Open Door Dining. Go here and sign up to receive invitations to her Friday night dinners: trust me, you won't regret it.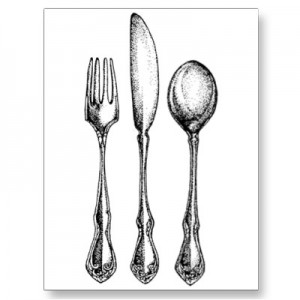 My favorite cookbook is Italian Regional Cooking by Ada Boni. It is the best, most comprehensive and authentic Italian regional cooking book ever printed, and it is out of print. You can find copies on Amazon; if anyone is actually really interested in the diversity of Italian food, then this is the source to tap.
My two other recommendations are Home Baking by Jeffery Alford & Naomi Duguid, and  The Zuni Cafe Cookbook by Judy Rodgers.
Here, from Italian Regional Cooking, is my favorite version of caponata (in Sicilian dialect, pronounced "gah-buh-nuh-TEEN"), the Sicilian eggplant salad. It is classically served on a bed of lettuce, with olives and cheese and salumi and bread, as antipasto. It is useful to note that it tastes even better a day or two after it's made, and, it keeps in the refrigerator for at least a couple of weeks. Summer in a jar, have at it!
2 1/2 lbs. eggplant
sea salt
olive oil
inner stalks, leaves and all of 2 heads of celery
1 yellow onion, sliced 1/4″ thick
3oz. tomato paste
4t. sugar
1 1/4 c. very good quality red wine vinegar
2 T. capers, drained & well-rinsed
1/2 c. mixed green and black olives
fresh cracked black pepper
Wash the eggplants and cut them into 1/2″ dice, leaving the skin in tact. Place in a colander and sprinkle with salt; let drain for about an hour and then wipe them dry. In a large, deep skillet over medium high heat, deep fry in hot oil until brown (completely submerge the eggplant), drain on towels; RESERVE THE OIL and keep it hot – there should be about 1 1/2-2c. of it remaining.
Cut the celery into 1 1/2″ lengths and fry in the reserved oil until golden; drain, keep the oil hot. Next, sautee the onion slices in the last cup of reserved oil, until slightly golden. Dilute the tomato paste with warm water until it can be easily stirred; mix this into the onions, season with salt and cook for about 15 minutes over medium heat – the mixture should thicken slightly. Stir in the sugar, vinegar, capers, olives, celery and eggplant.
Season with several, liberal grinds of black pepper and add more salt, if necessary; simmer 12-15 more minutes, to let flavors combine. Remove from heat and let cool; serve cold.