Welcome back from the weekend everyone. Hope you ate something tasty. We're back in the swing of things, and to prove last week wasn't a fluke we got more deals to get you eating this week.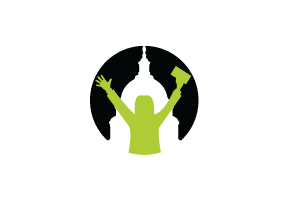 Must Buy: The Capitol Deal back in action this week with a tasty kabob deal. $12.50 for $25 at Kabob Bazaar (two location, Bethesda and Arlington) is a really tasty offering. I'm a big fan of good kabob (I'm a sucker for lamb kabob) and Kabob Bazaar fits the bill here. Not much more to say on this, so pick your location and get to it.
Must Buy: Oohhs and Aahhs (1005 U St., NW)  is a staple of the U St area. A soul food gem, this place dishes up the good stuff. My one general complaint is the price. For some things Oohs and Aahs can be a bit pricey. That's why today's Groupon for $15 for $30 is perfect. You can get plenty of food for half the price. Finish your meal off with a piece of Red Velvet cake (my favorite cake), you won't regret it.
Must Buy: DC bagels have been a hot topic of discussion this past week. Whether you love them or hate them, you can't pass up bagels. So today's Scoutmob, while not my favorite DC bagel spot, is hard to ignore. Bethesda Bagels' (1718 Connecticut Ave., NW) recently opened outpost in Dupont is offering $5 max discount. In the bagel world this is a fortune. You're going to get a lot of bagels for your buck with this deal. Don't waste any time on this one.