Well hello there. It's another beautiful day in DC (sarcasm!). If it's going to be cold and rainy in January, can we please just get a little colder and turn it into snow? Please? Somebody? It's also the middle of the week so you're halfway home. You can make it to the long weekend. To the deals!
Fifty-Fifty: I like today's LivingSocial's $15 for $30 to Bankok Bistro at Ballston (715 North Glebe Rd.), I do. It's better than your average Thai deal. However, it's not superb (you're going to get two entrees and one appetizer) and if you live in DC you're going to have to pay for metro or a cab or gas. So if you're living out in NoVa, this deal is worth it. But if you're in DC there's plenty of delicious Thai to go for.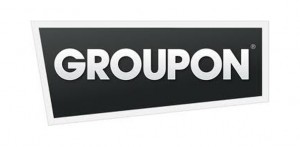 Fifty-Fifty: I talked about my love for kebab on Monday, and today we have a different kebab deal. Today Groupon is offering $20 for $40 to Kababji Grill (1351 Connecticut Ave., NW). Here is another classic case of decent food, but you're not going to get your money's worth. With entrees running at least $15 you're 3/4 of the way to your deal with two entrees. It's not bad, but there's better options out there.
So there you have it. Two meh deals for a meh day. Come back later for more.