Happy Inauguration weekend everyone. Whether you're sticking around or heading out of town, a long weekend feels good. Hopefully you have some good eating lined up to go with your celebrating. Our deals today are a couple of meh options, but maybe that's just me. Happy Friday!
Fifty-Fifty: Today's Scoutmob is intriguing, but ultimately falls short on price. 50% off at Bilbo Baggins Global Restaurant and Pub (208 Queen St., Alexandria). With only $12 as the max discount, you're going to burn through this deal quickly. The food is pretty solid (and who doesn't love Bilbo Baggins?) so if you're down in Old Town you could certainly do worse.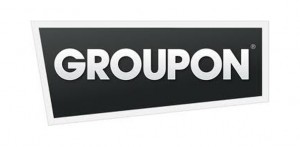 Avoid: I just can't yes to this deal despite how enticing it seems. Groupon is offering a deal today to Fiesta (1327 Connecticut Ave., NW) for $35 for Fajitas and Bottomless drinks for 2 would scream Must Buy. But wait. The food is lackluster and that's still quite a bit to be paying for two people. If you're craving bottomless drinks, though, this may be up your alley.