Brrrr. That's all I'll say about this week. I hope you haven't turned into a popsicle because that's quite possible with the weather we got going. Sorry we weren't around yesterday, we were caught up in a post-Inauguration haze. But we're back and hopefully we got some deals for you (I wrote this intro before even checking the deals this morning, and like Kerouac I have no editor).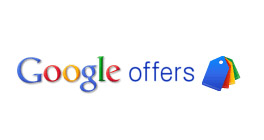 Must Buy: We've featured a very similar deal to today's Google Offer to Flippin Pizza (1745 Connecticut Ave., NW) back in August. We called it a Must Buy then and we'll call it a Must Buy today. Here's what I said 5 months ago, "In a city not known for it's pizza there's a few places that have good deals and pretty good pizza." Today we've got $15 for $30 and this will certainly be worth your money.
Fifty-Fifty: We have another retread today, this time a $20 for $40 from Groupon to Sala Thai (multiple locations). Flashback to May we had the deal courtesy of LivingSocial. We said, "Sala Thai's deal is good. They have four convenient locations. It screams good deal. Two people will be able to get an entree and appetizer for the price of one. I just can't go wild for this deal because the food itself is just so-so. We've talked about good cheap Thai food here in the past and I'm just not comfortable giving this the Must Buy. If you're craving do it at a discount certainly do it. If you're willing to up the quality and up the price a little, then certainly give this the pass."
So there you have it. One really good deal and one eh. Not bad for a cold day.