Happy Thursday y'all. The weather outside is not looking so hot today. Similary, the deals aren't looking so hot. Like the nice weather, the good deals will come again. I promise.
Must Buy UPDATE: Groupon came out with a new deal late in the game and it's a winner: $20 for $40 to Lebanese Taverna. I love Lebanese food and although it's a bit pricey here, the quality is good and you'll easily be able to get two entrees with this deal. And given the quality of this week's deal, this one is a certainly a must buy.
Fifty-Fifty: If you're in the area and there's a huge crowd at Toki Underground, Boundary Road, Sticky Rice, The Liberty Tree, The Atlas Room, etc. then head on over to Pho Bar and Grill to take advantage of their Scoutmob deal. Now this isn't based solely on my singular love for Pho 75, but more on the quality and price of the fare. The max discount on this Scoutmob is $8. When Pho is $10 (an outrage by the way) then you're not really going to get a good deal. H Street has arrived, Pho Bar and Grill has not. The only reason that this avoids the dreaded avoid label, is Scoutmob's business model. So thanks Scoutmob!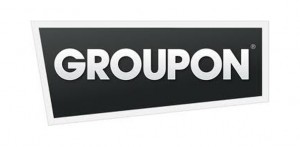 Avoid: As I said earlier this week, DC has a lot of good Italian food. So why do we keep getting deals for mediocre expensive Italian? Here's $15 for $35 at Ristorante i Ricchi. It is in Dupont, so I guess it's got that going for it. So if you're looking for something and again you're not that discerning and you have cash to burn, check it out.