Happy Tuesday folks, here goes nothing: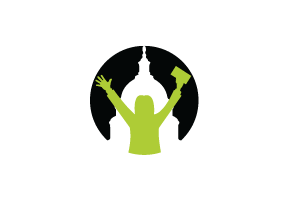 Must Buy: The Capitol Deal is coming in hot today with a big deal from Local 16.  This U street spot is hosting a pig roast with all you can drink Peroni… for $15. The evening will have live music and will go towards helping out Midcity Dog Days, a major U street festival coming in August, and Think Local First.  The kicker here is that it is only a one day event.  So get free'd up this Thursday July 26th, and from 5 to 8 PM, you can have unlimited drinking and a whole lot of pig.  So awesome.
Fifty/Fifty:  Scoutmob's half off up to $15 at L.A. Bar and Grill is a pretty good deal.  Located in lower Arlington (get it?) this neighborhood spot offers your pretty standard pub fare.  Like all scoutmobs, you don't need to do anything but have the app, so if you are nearby and looking for something cheap and heavily discounted, this will work.  Also they have weekly karaoke and pub trivia, so if you live locally, this place could easily become a friend group favorite.
Fifty/Fifty:  Bethesda's Lilit Cafe is a frontrunner for best spot to eat gluten-free in the area.  And with Google Offers giving you $10 for $20, it becomes even more of a steal.  In addition to their nicely sized cafe menu, they boast a full gluten-free menu which still contains sandwiches, pasta, beer, and cupcakes, all of which are reportedly pretty high quality.  If you are not gluten-free, then this place wont necessarily strike you as particularly special, but there is no reason not to check it out either.