It's almost Friday. Keep thinking that as you charge through today. You're so close. I wish I had better deals to report, but alas I have nothing for you that makes me excited today.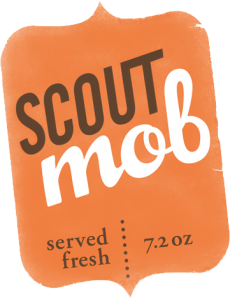 Fifty-Fifty: Scoutmob's deal to Sacrificial Lamb Kabobs & Wraps (1704 R St., NW) was one of those deals that seem good. But with only a max discount of $5 you're not going to get enough off. I would go for the Chick Kabob or one of their gyros and get half off, but it's hard to go out of your way for this.
Avoid: I love a good steakhouse. I love a good deal to a steakhouse. Unfortunately, today's $25 for $50 for dinner or $15 for $30 at lunch to Bobby Van's Steakhouse (1201 New York Ave., NW) just won't do it. This is expensive. Very expensive. So the savings just won't cut it.
Check back this afternoon as Evan starts answering your questions in our first ever mailbag.