Well here it is. Friday. The end of the week. Olympics opening day. The beginning of over two weeks of unabashed jingoism.  Let's get some deals going to start your weekend.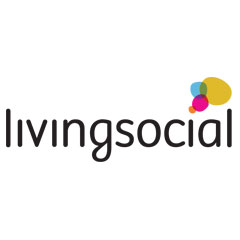 Must Buy: I love Indian food. Usually deals to Indian restaurants just aren't worth it. The places that they often feature are mediocre and the money just isn't there. Today's LivingSocial to Indique/Indique Heights proves to be an exception to the rule. $20 for $40 will get you mighty tasty, decently priced Indian. With two locations to choose from (Cleveland Park and Friendship Heights) you're definitely going to have a good time with this deal.
Must Buy: Scoutmob brings another good deal to Café Carvy for all your lunch needs. However, this one is only going to really work for you if you work downtown. Café Carvy (1020 19th St., NW) is open from 7am to 4pm, so mark this down as a good lunch spot. Get yourself sandwich chips and a drink for about $5. Consider me sold.
Avoid: There's good Thai in DC and then there's bad Thai in DC. Consider today's Groupon to Bankok Thai one of the bad ones. $20 for $40 just won't make up for mediocrity. Stay away.