Happy Monday everyone. I hope you all had a wonderful weekend. I had a great birthday weekend, thanks for asking. Let's get back into it. We have a few deals, but unfortunately they have some issues.
Must Buy: I love Chinese food. I especially love discounted good Chinese food. Today's Google Offer of $15 for $30 at Fusion Grill definitely is discounted, and by the looks of it pretty good. You're going to get a lot of food for your money here, which is what you want.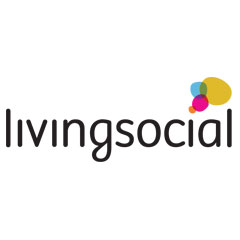 Fifty-Fifty: Today's LivingSocial to Teak Wood (1323 14th St., NW) falls under the classic category of good restaurant, weak savings. $15 for $30 will be enough for close to two entrees, but not a lot else. The upside to this deal is that the food is pretty tasty. So my recommendation, if you're in Logan Circle looking for tasty Thai/Sushi (an increasingly popular combination), hit up Teak Wood.
Avoid: Today's offering from The Capitol Deal to Mehak Indian Cuisine (817 7th St., NW) is the opposite, fantastic deal weak restaurant. This one seems good, 2 entrees, an appetizer, bread, etc. But wait before you run off, this restaurant is not the best Indian DC has to offer. You're going to much better suited (if not a little poorer) heading to one of the cities excellent options (see our report on the deal for Indique).