Everyone! It's almost the weekend! Hurray. Now onto the deals before it gets too hot out.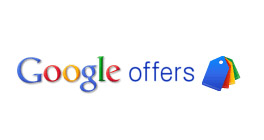 Must Buy: French restaurants in DC often tend to be really expensive (see any of Michel Richard's restaurants), or inexpensive and mediocre. Bistro la Bonne (1340 U St. NW) is neither. It's inexpensive and awesome. That's why this $20 for $40 is amazing. I recently was there for a birthday brunch and you're going to eat well with this deal. Bloody Marys, Mimosas, and Bellinis ran $3/each. And the food was good, filling, and inexpensive. A strong Must Buy.
Must Buy: We recently featured Back Alley Waffles (1209 10th St., NW) on The Morning Roundup, but here they are again. This time with a Scoutmob. This isn't as good of a deal as previously with only up to $5 off, but — as usual with Scoutmob — there's no need to purchase ahead.
Fifty-Fifty: This is a big deal for repeats. Recently we featured a deal for a magic show for Primi Piatti. This time The Capitol Deal is back for dinner (or lunch) at Primi Piatti (2013 I St NW). $25 for $50 for dinner and $15 for $30 on lunch is on it's face a good deal. For dinner you'll get two entrees for the price of one. But that's really all you'll get. So if you don't need appetizers and are craving discount entrees, this is the place for you. If not, you can give it the pass.
Avoid: LivingSocial's $20 for $40 at Nage (1600 Rhode Island Ave. NW) would seem like a good deal, but it's not. The entrees are really pricey, and this deal is only available for dinner so the Bottomless Mimosas that they feature for brunch are out the window. Pretty standard otherwise. One thing to note, they have a second branch in Rehoboth Beach, so if you're up there it might be worth it?